We Make It Easy, Just Press 1
Your premier provider of digital marketing, business development, and lead conversion optimization services. Specializing in Pay Per Click (PPC) and Search Engine Marketing (SEM), Search Engine Optimization (SEO), Social Media Management, and digital retail marketing support.
Get Started
MARKETING SERVICES
What We Do
Google Ads Campaign Support
Complete Lead Management Services
Telephone & Call Tracking Support Services
Chat & Instant Messaging Services
Facebook & Social Media Marketing
SEO / Search Engine Optimization Services
Approach
Professional and Productive Digital Marketing and Lead Management Services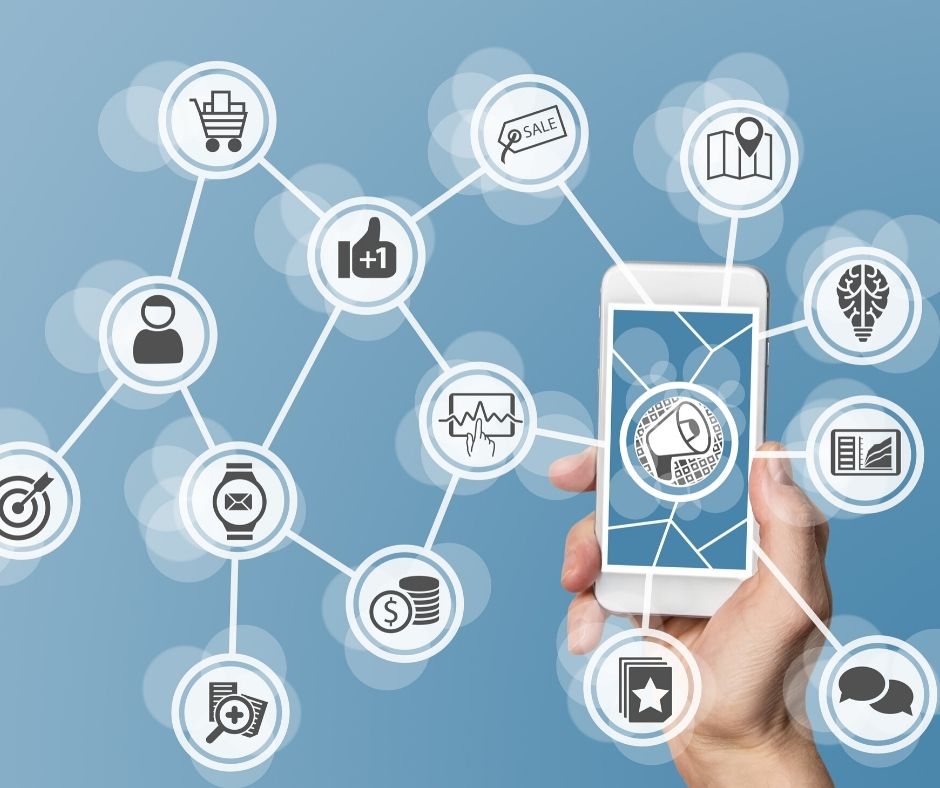 Founded originally to provide technology solutions for automotive dealers, Press1toTalk has quickly developed multiple product offerings that support a diverse customer base and spans multiple businesses and service clients
Our team stems from automotive and technology backgrounds, with employee and employer experience, allowing for a unique perspective when overcoming challenges faced by business owners and employees alike.
Press1toTalk now serves hundreds of clients and business throughout the United States. Offering instant lead conversion optimization and support, telephone services , compliant classified ad posting solutions, call tracking and monitoring solutions, business support, search engine optimization (SEO) and digital advertising campaign (SEM) management, social media advertising and page management, website design, and private business consultation.
Our motto is:
"We make it easy, just press 1"
We Create Fully Connected Digital Marketing Strategies for Successful Sales Results
Get direct support for your digital advertising needs. We provide support for all digital marketing outlets and work with major vendors across the country to create customized, performing marketing solutions for your business. Targeted, paid marketing support and organic content creation with video production and email marketing will ensure you reach every single potential customer.
Get Started
Five Spheres. One Mission.
Press 1 To Talk provides complete digital marketing solutions that cover all of the bases. Secure digital properties, professionally managed, with 24/7 365 monitoring and support, reaching around the globe.
TESTIMONIALS
What People Are Saying
I just wanted to let you know that I am VERY happy with the success we've had with P1TT & our postings. We are currently closing at a rate of 21% for leads. We are also getting a great deal of phone & walk in traffic saying they have seen our posts on classified sites. This has been a great investment for our dealership and appreciate the relationship we have.
The ePromote service offered by Press1ToTalk is possibly a dealership's most cost effective way to post quality classified ads while still following the rules and regulations set forth by the sites. The R.O.I. is second to none and the constant rotation of our inventory allows our vehicles to show up fresh each week. A great service. Not to be overlooked!
We have had amazing results. Our online classified ad traffic has increased from a couple a month to well over 50+ emails and phone calls. Our closing percentage is over the top. In today's market, posting online classified ads is a necessary part of the automotive industry. ePromote has taken the headaches out of posting. They do it all for me, and at a cost that makes it a 'no-brainer'!
I have been very pleased with my decision to use your classified posting service. ROI definitely exceeds that of Cars.com and Autotrader, I have actually sold more cars sourced back to our posts than the other 3rd parties. I have replaced my print classified ads with the online classified ads and have no reason to look back. Jay, you've been great with customer service and have always been there to help when in need.
I would recommend CallFocus to anyone – even though I would almost like to keep it a secret. We were able to easily implement the system into our own website and we receive a monthly detailed call tracking report. It is always best to respond to leads quickly and CallFocus enables an immediate response to inquiries. My only complaint is that I wish I would have thought of it.
Drew and his team at Press 1 were integral to our sales and service departments success. The ever changing Internet and digital marketing space is next to impossible to manage along with a busy sales department. Press1toTalk managed all of our digital marketing, leads and phone services so that we could focus on selling cars. We wouldn't consistently be #1 in sales without the support they provide.
Office
6635 W. Happy Valley Rd.
Suite #A104-464
Glendale, AZ 85310
Hours
M-F: 8am – 6pm
S-S: Closed